OBEDIENT LUCY
Lucy, a 6 year old girl had a very strong personality and always listened to other people's advice. Since she was small, she accepted advice from older people, but what she didn't like at all was to obey orders.
She was always put in a bad mood when her parents ordered her to tidy up her room, or clean the table, and her parents didn't want her to have that attitude.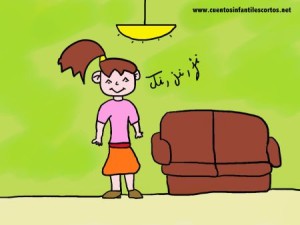 So Lucy´s parents planned to make Lucy more obedient by taking advantage of the fact that she liked to take other people's advice.