THE PATIENCE OF THE CLOWN
Once upon a time there was a clown called Jobst who really loved to act in the circus and could never wait until it was his turn to start his performance.
He was so impatient that he always started acting before the circus had opened to the public and then used to start crying when he realised that nobody was there.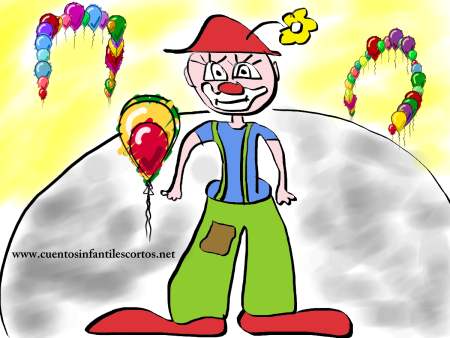 This happened everyday,  and so when it was the real moment to start his performance, he was not in the mood to act.
Mary, the trapeze artist, went to talk to Jobst. "You need to be more patient. We need you, if you don't act when it is your turn we won´t be a complete circus".
Jobst understood Mary, and realised that he had to be more patient so as to not affect his mates´ work.
The next day, Jobst waited until it was his turn to act and made all the children laugh and have fun during his performance.
THE END
The moral of the story: Be patient.
Share this short story for kids with your friends on Facebook, Google +, or Twitter with the buttons you'll find at the end of the story. Thank you! Stories for kids written by: www.shortstories.net (a pseudonym).