KING BAKER'S PROMISE
There was a King called Arthur who promised all the people in his kingdom a daily bag of bread. Over a few months, everything went well, and everybody was very happy and thankful to the King.
But bad times arrived. Grain became scarce and Arthur´s suppliers of bread had to close their business. So the King went looking for another bread supplier, but couldn´t find one.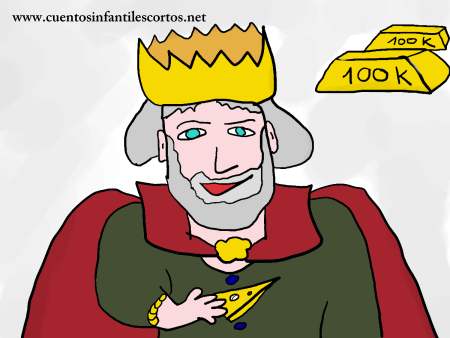 King Arthur wanted to solve this problem so as not to break his promise. So he arranged a meeting in the town's main square and offered a job to anyone who wanted to be the baker of the kingdom.
A man who didn´t have a job said he would be the baker. Everyone was very happy and waited anxiously for their new bread.
But after two months, people in the town began to complain about the bread. Nobody in town liked it at all, so the baker resigned when he realised that he had no talent for cooking.
King Arthur again tried to find a solution, but had no idea what to do. Finally, he decided to be the baker himself.
The Royal Castle became a bakery, and the King became the best baker ever known in the kingdom.
His bread became famous all over the world, and people from all parts of the world wanted to taste the bread of King Arthur.
THE END
The moral of the story: make an effort to keep your promises.
Share this short story for kids with your friends on Facebook, Google +, or Twitter with the buttons you'll find at the end of the story. Thank you! Stories for kids written by: www.shortstories.net (a pseudonym).