SHELL WITH WINGS (FIRST PART)
Short Stories for Kids written by: Raúl Simao Ferraz.
This is my story, the story of a turtle with no fear, a turtle with no fear that wanted to fly. I´m not saying she wasn't scared but I am saying she was brave, and her enthusiasm for flying was stronger than her fear to try it.
Every morning, after eating, she used to go to the beach. There, she walked slowly on the sand, feeling every grain between her toes, taking the same way as always, until she arrived at a stone where she used to spend many hours.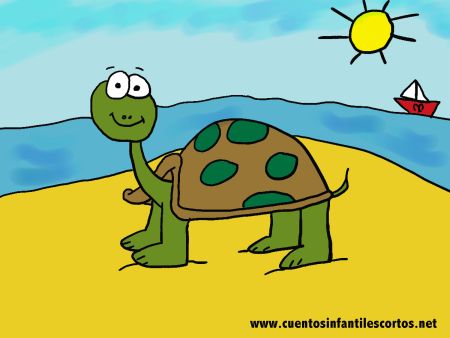 She could feel the immensity of the world from there. The bay was eternally swirling without rest, and together with the sea, the wind whispered its music from the bottom of the earth to the top of the mountains, and they left some of the musical notes for herself.