A LESSON FOR DISOBEDIENT KIDS
Johnny really liked to play football. He used to play inside his room so his parents couldn´t see him.
They had actually told him several times not to play football at home because he could break something, but he never listened.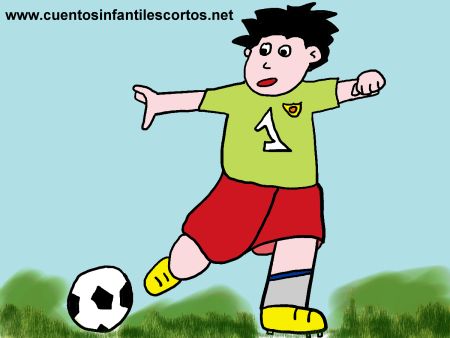 One day his parents went out for a walk and Johnny could'nt resist the temptation to play football around the house. He was enjoying his game in the living room when his parents came in and saw him.
"Oh my God, Johnny, you know that playing with your ball at home is forbidden. We are very disappointed in you and are going to give your ball to another kid. This way you will learn to listen to us."
Johnny felt very guilty. He realised that it was his fault and that he deserved his punishment because he should have obeyed his parents.
THE END
The moral of the story: If your parents punish you, it is for your own good.
Share this short story for kids with your friends on Facebook, Google +, or Twitter with the buttons you'll find at the end of the story. Thank you! Stories for kids written by: www.shortstories.net (a pseudonym).