LOVE DROPS (SECOND PART)
Short Story written by: "The Ecologist".
The girl´s walk was awesome, she was enjoying nature, contemplating the landscape, the forest, appreciating environmentalism, she felt like she was in a magic place without any negative feelings.
Two more drops touched her face and they were friendship and respect. She realized that she could also learn these values at school.  She could learn the value of respect by respecting her teachers and schoolmates, and by fulfilling her obligations at school such as doing homework and supporting her classmates.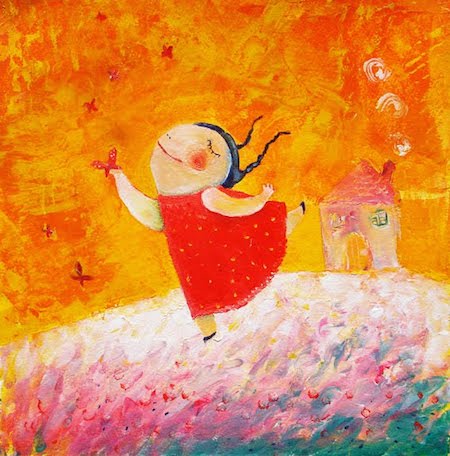 The girl was pleased with everything she was learning. She understood that friendship is essential in life and that it is important to take care of your friends, to respect and love them, and to understand and support them.
Humility and honesty were the next moral rain drops dropping onto the girl. It is very important to understand these values for if somebody doesn´t have these values they won't be a good person. Not lying, not stealing and not lying to yourself, are some of the characteristics of these human values.
Suddenly it started to rain hard. She smiled, happy to be learning the lessons of God with his message captured in the magic drops. She learnt that the love of one's neighbour begins by understanding the love of God and that it is important to honor and respect our parents, family and friends, to be generous, supportive and kind, and to help without expecting anything in return. Only in this way can society be more humanitarian and be more understanding of moral values.
TO BE CONTINUED…
Click here to read: "Love drops (third part)"
Share this short story for kids with your friends on Facebook, Google +, or Twitter with the buttons you'll find at the end of the story. Thank you!