TWINKLE, TWINKLE, LITTLE STAR
There was a girl called Rose who loved to sleep with her parents.
Her parents used to tuck her up in bed every night, but she always went to their bed in the middle of the night: "Can I sleep with you?" – she would ask.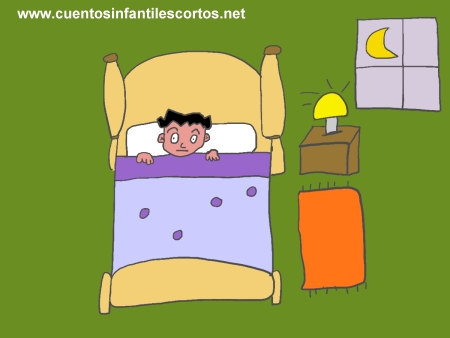 Her parent always let her sleep with them, but she was not a baby anymore, so, one day they told her:
– "Rose, you are a big girl now, and you can´t sleep with us every night. Big girls have to sleep in their own beds, so we want to help you do that by singing you a song at bedtime."
Rose couldn´t wait until bedtime to hear the song. Her parents finally arrived to her room to sing their song: "Twinkle, twinkle, little star… how I wonder what you are…"
Rose fell asleep, and didn´t wake up during the night.
She had learnt to sleep alone and from that day used to wake up in a good mood singing "twinkle, twinkle, little star…"
THE END
Share this short story for kids with your friends on Facebook, Google +, or Twitter with the buttons you'll find at the end of the story. Thank you! Stories for kids written by: www.shortstories.net (a pseudonym).