THE SMILING GRANDPA
There was an old man living in a village up in the mountains called Earnest who took care of his granddaughter Jane while her parents worked in the fields.
Earnest had no friends because of his grumpy reputation. Nobody wanted to be near him as they thought he was a grouch of a man.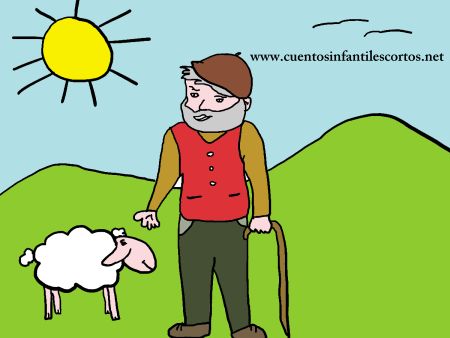 Jane was very sad about this because she knew how kind and nice her grandpa was. So, she decided to visit the "Dream Tree" high up on the hill, and make a wish.
"I would like my grandfather to smile more. This way everyone will know how nice and kind he is".
The following morning, when Jane woke up and saw her grandfather preparing breakfast she didn´t notice any change and so assumed that her wish had not been granted.
But on the way to school a woman greeted them, and Earnest smiled back: "Good morning!"- he said. Jane was shocked, as her wish had been fulfilled. as her grandfather was smiling at everybody.
Everybody was very surprised and realised how wrong they had been and knew that it is not fair to judge anyone before getting to know them.
From that day on, everybody in town had affection for Earnest who became known as the smiling grandpa.
THE END
Share this short story for kids with your friends on Facebook, Google +, or Twitter with the buttons you'll find at the end of the story. Thank you! Stories for kids written by: www.shortstories.net (a pseudonym).