THE TINY LITTLE MOUSE
There was once a tiny little mouse called Marvin.
He was so small that when his friends called him, he had to light a match for them to see him. At school he was always teased for being so small, but he didn't care and remained deaf to everything people said to him.
-
Watch this children's story and

connect English subtitles

:
However, what some of them didn't realise was that Marvin was the only mouse not to fall into the traps set by humans. Whenever he had to dodge the traps to get to his mouse hole, Marvin darted home nimbly and never once stepped on the mechanism that activated the traps.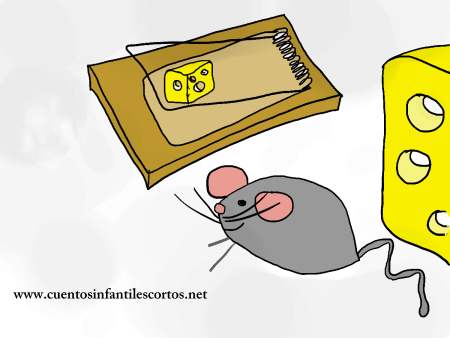 And that wasn't all. Whenever a human went mouse-hunting, Marvin would hide in the cheese holes and they never caught him. He was the only one who could.
Soon the day came when all the young mice wanted to be just like Marvin. And all the mice in the mouse hole understood that what might seem a weakness may actually be a strength as long as we use our brain and want it with all our heart.
THE END