MISTER ELEPHANT'S TOOTHACHE
One day, Mister Elephant had terrible toothache and went to see the giraffe who was a dentist.
When the giraffe saw the elephant´s tooth, he said: "You have a cavity in your wisdom tooth. I have to remove it but don´t worry, you won´t feel any pain."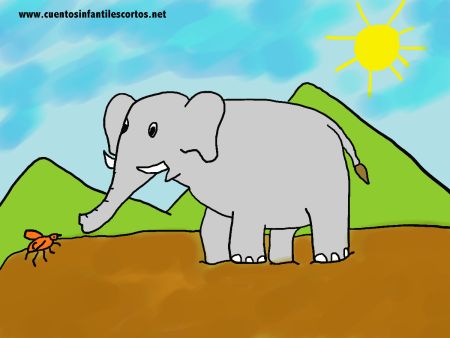 The elephant slept during the treatment and didn´t notice a thing. When the operation was over he woke up, and the giraffe congratulated him for his courage.
"Mister Elephant, your cavity was caused by all the sweets you had eaten at the circus", said the dentist.
And Mister Elephant learnt an important lesson. It´s better not to eat sweets and chocolates every day. Children have to be prudent to avoid toothache, and they must brush their teeth every day.  
THE END
Share this short story for kids with your friends on Facebook, Google +, or Twitter with the buttons you'll find at the end of the story. Thank you! Stories for kids written by: www.shortstories.net (a pseudonym).