FLEUR AND THE PHOTOSYNTHESIS
Once upon a time, there was a white daisy called Fleur who lived in a very big field full of other daisies. All the plants had a very important function in life, and that was to perform photosynthesis.
Fleur was a very young plant, but she was also very intelligent because from the moment she was born she never stopped observing the actions of a yellow daisy that lived beside her.
One day, when she was just a little daisy, Fleur asked the yellow flower: "Yellow daisy, what's photosynthesis? The other plants say that's what we do." And the yellow daisy answered: "Well, photosynthesis is when we plants absorb the light from the sun and water from the ground to feed ourselves and grow. That way we also help the nature maintain its balance."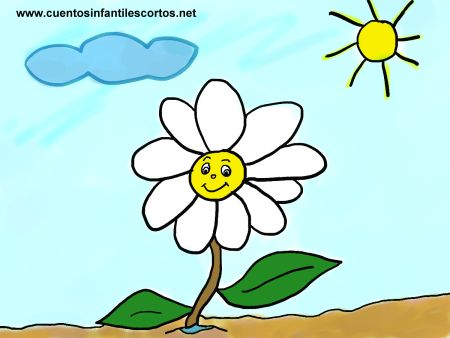 "But how do we help it maintain its balance? What exactly do we do?" Fleur asked, for she was very curious.