MIKE´S MAGIC PENCIL
Once upon a time, there was a 7 year old boy named Mike.  One day, as Mike was walking through the playground at school, he found something half buried in the dirt.  He took a good look at it but was not able to recognise what the object was.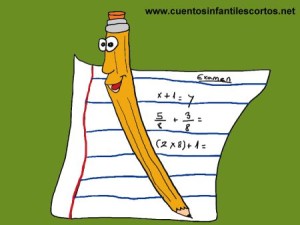 Mike found a small stick to help him dig up the object, and after a few minutes Mike was able to pull out the object. He finally saw that it was only an old pencil. "Oh, it's only an old pencil," he said, disappointed.
He decided to take the pencil with him, even though it hadn't been a great discovery.  The next day, he took the pencil to school without realising that it was no ordinary pencil, the pencil was actually very special.