THE NEW BOY IN CLASS
It was a summer afternoon, and like most summer afternoons, a group of boys were playing together in a park. They knew each other well, as they had spent the last three years of school together and tomorrow was the start of a new term, about which they were very excited and nervous.
The first day of school came, and all the boys from the park the day before were put in the same class. They jumped for joy all morning long. After lunch, the teacher came into the classroom with a boy they had never seen before. He was from China, and none of them had ever met anyone from that country.
All the children were quiet, waiting for the teacher to speak. And this is what she said: "Hello everyone, this is our newest class member. His name is Meipei and he's six years old, just like all of you. Meipei comes from China, but he knows some English so I hope you will help him settle in and make him feel at home."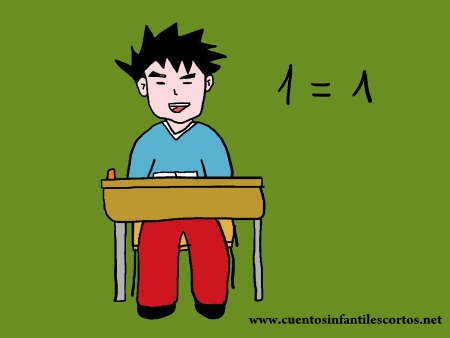 Then one of the children said to Meipei: "How come you speak differently?" so Meipei answered: "In my country, we all talk this way. But we're just the same as you."