SHORT STORIES IS BACK
Dear children, parents, teachers and lovers of short stories. We are back! After taking some time to work on our website to make it better, we are ready to share new adventures with all of you and to travel to a fantasy world together.
For those of you that are visiting "Short Stories" for the first time, welcome to our website! Here you will discover new experiences thanks to short stories, that are not just made for reading to children before going to sleep, this experience goes further. Short stories are key to connecting with your child. The art of storytelling is a wonderful experience, that once you are absorbed by the story, can take you back to your childhood.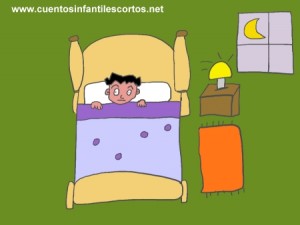 But the most important characteristic of short stories is the influence they can have on your child.
Our personality is defined when we are very young. These childhood years are really important for our development and are part of our growing up. Using short stories we can enjoy intimate moments with our children and bring them closer to us. We can develop a child´s imagination and creativity, we can teach them human values and values for life, help them to fall asleep peacefully and, in consequence, give them the positive energy they need to enjoy the next day.
Storytelling is positive in all senses, so, come on! Create "Short Story time" in your home, or if you are a teacher, create it in class. Enjoy your children, connect with them, teach them the values they need to grow up happy and loved. Play the "find the moral of the story" game with them and let´s do all of this together!
Share with us the experiences you have with the short stories. We want to create a winning team of "short story lovers". We want you to send us your short stories as well as take a look to ours and please feel free to comment on anything you feel about our fantasy world.
Now the adventure starts, go on, enjoy it!