COLIN, THE SPANISH CUCUMBER
Once upon a time, there was a cucumber called Colin who had been born on one of the beautiful fields in southern Spain. Colin the cucumber had been in the earth for many days since he was just a little seed – until today, the day he was picked by the farmer.
- By the way, do you want to learn Spanish in Spain? Do it with Valtour…
Each of the cucumbers grown all over Spain are closely examined, then sorted out and packaged to be shipped out later. That's how Colin and his cucumber friends were going to get to the supermarkets and from there to people's homes.
Together with the other cucumbers from his field, Colin was placed in a box by the farmer and put into a refrigerated van to be transported to Germany, for Spanish cucumbers are very popular there.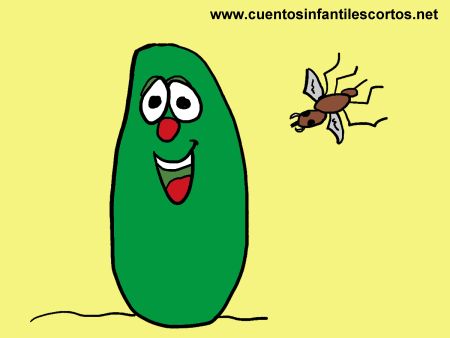 When the cucumbers arrived in Germany, Pablo the truck driver unloaded them into a warehouse that the Germans had prepared for storing the vegetables. Suddenly Colin felt something sting him, but he couldn't see who it was…