Short Story for Kids written by: Catalina.
Once upon a time, there were two friends called Vela and Lily, and were always together until one day, due to a study commission, Vela was sent to other sit beside other girl, she was called Poppy.
They laughed together, and Lily went to Vela´s house, but she was with Poppy, laughing and playing, she didn´t even noticed when Lily arrived. So Lily went home really sad, saw the picture of them playing in the park, went to bed, didn´t want anything.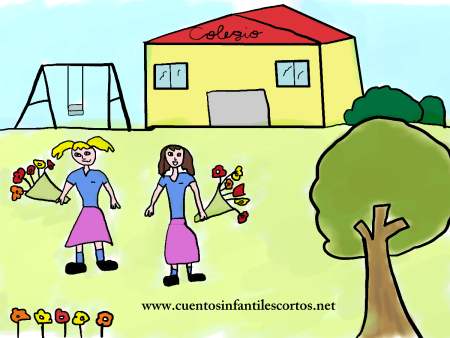 Vela called her and say:
- "Hi Lily, can I go to your house, poppy just left and I want to see you. My mom told me you were here".