THE CACTUS AND THE ANNOYING BIRD
In the heart of the Bardenas desert in Spain, there lived a green cactus named Thorny. Since Thorny was a plant and couldn't move, he would spend his days looking at the world around him.
Thorny was a large cactus with large thorns.  There was also lots of space between his thorns, and so small birds could land on his thorns without getting pricked.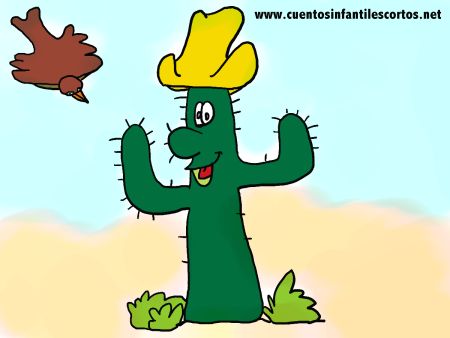 On the outside Thorny looked dangerous, with big thorns and tough skin, but on the inside, he was full of water, which was a big surprise to many.
The desert birds knew that Thorny had water inside, so for a few days they flew around him.