LADY CARRIE
There was a girl called Carrie who felt different to the other children in her class. Her skin was white and delicate and her hobbies weren´t the same as the other girls.
Her dream was to become a famous singer, but the rest of the pupils didn´t take her seriously.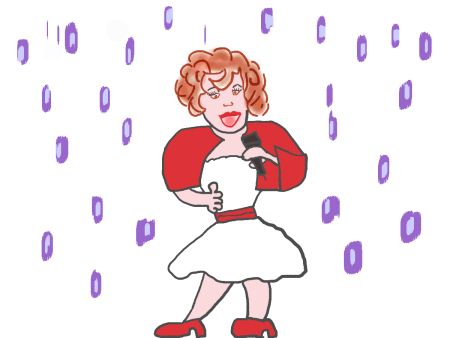 One day when the break time bell rang, all the girls and the boys in her music class ran to the playground, but Carrie who had seen a microphone at the teacher´s table preferred to stay in class and make use of it.
She connected the microphone to the speakers and started to sing passionately. Suddenly all the children came back into the classroom and began dancing and clapping their hands.
They all recognised Carrie´s talent, and she realised how special she was because of her voice. From that day on, everybody wanted her to sing at break time, because she was number one.
THE END
Share this short story for kids with your friends on Facebook, Google +, or Twitter with the buttons you'll find at the end of the story. Thank you! Stories for kids written by: www.shortstories.net (a pseudonym).