THE TEACHER'S LIPSTICK
Lucas was a bright child who needed to know every single thing that was happening around him.
The teachers were always scolding him in class because he always spoke, distracting the other kids.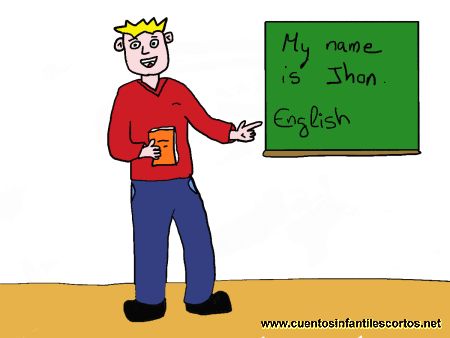 One day in maths class, Lucas realised that the teacher was touching up her lips every 10 minutes, which made Lucas suspect that there was something strange going on. It was actually the first time she had used lipstick at school.
The next day, Lucas hid under a desk at break time and when the classroom was empty he opened the teacher's bag to analyse her lipstick. What a surprise it was when he found out that the lipstick was actually a microphone so his teacher could talk with the teacher next door who would watch Lucas through the window and in this way help the other teacher look after Lucas so that he wouldn´t distract the other pupils.
Lucas didn´t tell this to anyone, but from then on he behaved in class and became one of the best students in the school and all the teachers congratulated him.
THE END
Share this short story for kids with your friends on Facebook, Google +, or Twitter with the buttons you'll find at the end of the story. Thank you! Stories for kids written by: www.shortstories.net (a pseudonym).