JOHNNY, THE BOY WHO RAN FAST
Once upon a time there was a little boy called Johnny who had a little problem with his legs. Whenever he ran races with his friends, his legs would tremble beneath him and he could never manage to win.
This made him feel very bad and he didn't want to race anymore because his friends always beat him. Then one day, a boy in the class next door said to him: "Shall I tell you how to win a race against your friends?" and Johnny answered: "Yes, please! I want to beat them at least once."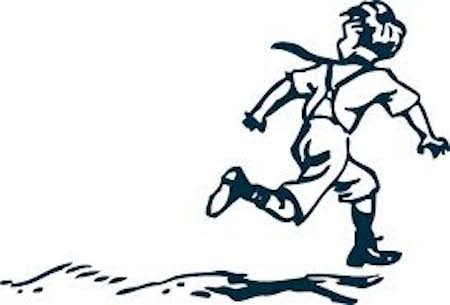 So off they went to the school racetrack where the boy from the next-door class taught him a few tricks to strengthen his legs. They trained for three hours at a time, and soon Johnny began to notice that he was getting faster with every single race.
After two weeks, Johnny suggested a race to his friends. "
But Johnny, you never win!!
" said one. Johnny pretended he hadn't heard him, so off they went to the track…
As soon as the race began, Johnny put into practice everything he had learned from his older friend from the class next door. He ran so fast that none of his friends could catch him, and in the end Johnny managed to win his very first race at last.
THE END