Bobble was a little reindeer for Father Christmas, but he had only just turned 3 months old so he still didn't have any antlers. Bobble was the only one of Santa's reindeer that couldn't fly, for if you didn't already know, the reason why Father Christmas' reindeer can fly is because their antlers are magic.
Little Bobble was always dreaming that his antlers had grown and that Santa Claus had picked him to pull the sleigh and take the toys to all the children's houses. But then he would wake up and realise that it was all a dream and that his antlers still hadn't appeared.
One morning when Bobble woke up from his dream, Father Christmas was sitting beside him: "Santa" cried Bobble, "I had the same dream again. I dreamed my antlers had grown and that I could go with you to deliver the presents, but they still haven't grown…"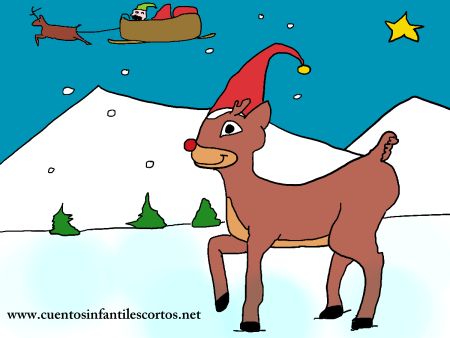 Father Christmas replied: "Don't worry, Bobble. You'll see that your dream will soon become reality. You just have to be patient a little longer."
That same night when Bobble was asleep, Santa Claus crept up to his bed and Read the rest of this short story »
Lawrence was a little boy of 8 years old who loved playing with his toys. On the whole he was a good boy and always got very good marks at school. That's why one Christmas Santa Claus had arrived loaded with toys for Lawrence, for Lawrence had written to tell Santa that his school results were better than last year's and that was why he wanted more toys.
Among the presents Santa gave Lawrence was a magic blackboard where you could write or draw anything you liked, but which erased everything when you shook it. Without a doubt, it was the Christmas present he liked most of all, for he spent hours and hours playing with it.
After the holiday was over, Lawrence decided to take the magic blackboard to school to show his classmates. But Liam, the naughtiest boy in the class, ran off with Lawrence's board and teased him all through break.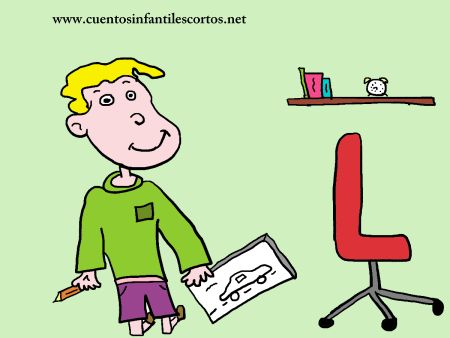 "Liam, give me my board back!" shouted Lawrence. But Liam was taller than Lawrence and held it above his head so that Lawrence couldn't reach it.
"Go on Lawrence, jump!" teased Liam. Read the rest of this short story »