Dory was the most colorful butterfly in the butterflies universe named Aley. When Dory was flying over the big fields of Aley everything turned colorful and bright.
She was a very happy butterfly, and everybody near her could feel that enthusiasm and optimism.
One rainy day arrived at Aley a green lizard looking for food, but unfortunately the lizard´s favorite food were butterflies.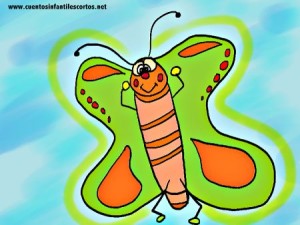 It didn´t take long for the butterflies to know about the arrival of the evil lizard. Aley had been a secure place during lots of years, nobody in universe knew about its existence. Continue reading…