THE CHILDREN AND THE SWIMMING POOL
Once upon a time there was a summer camp that was very popular with children aged up to 10. The camp had a large swimming pool for the children to enjoy refreshing dips in the water, as it was very hot.
The children usually played and dived near the edge of the pool, which really annoyed the swimming pool.
One day, the swimming pool got tired of this and decided to frighten the children so that they wouldn't play and jump around near the edge.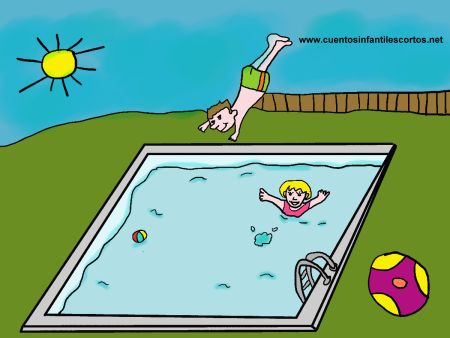 So without warning she started to talk in a very stern and serious voice: "Boys and girls at the summer camp!! If you don't stop jumping and playing near my edge, I will open my mouth and gobble you all up!!"