Short Story for Kids written by: Mariache (Nicaragua)
Click to read: THE ADVENTURES OF THE DOG, THE BADGER AND THE CAT (SECOND PART)
…Without thinking about it, Boy-boy jumped into the car and Napoleon ran after him, because his friends were inside.
"Ooh, Boy-Boy" – Bubu said almost crying when he saw his friend – "The hunters have caught me, what´s going to happen to me!! I heard I was going to be sold for money. I can´t live locked up far from the jungle!"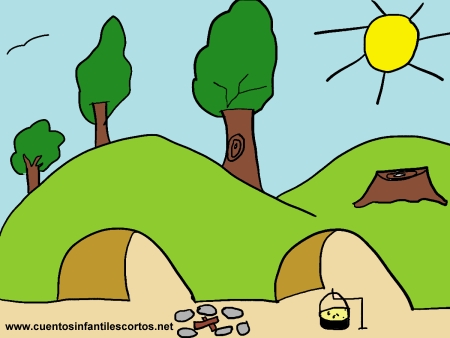 "Don´t worry, I will free you " – Boy-Boy said. – "I will also open the parrots and the toucans cage, and free the baby leopard too. But we have to do all of this in silence. Don´t worry Bubu, Napoleon is coming to help me".