Short Story for boys and girls written by: Raúl Simao Ferraz.
Click to read SHELL WITH WINGS (FIRST PART)
…."Follow me! I will wait for you at the top of that mountain!"
And left flying. The turtle did not hesitate to go to that distant date.
Walked through places she had never been before, saw things she had never seen before, and heard noises that were new for her.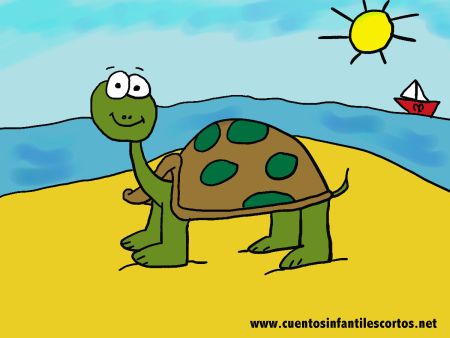 Finally, after making a big effort, arrived to the top of the mountain, where the bird was waiting for her. With her head lowered, looking at the ground, with tired look due to the difficult way, but she recognized the bird´s legs and looked at him.