Short Story written by: Ana Muñoz Garcia.
Once upon a time, there was a talent show in the castle, the queen loved it. Everything was classic, classic music, classic dances and more other things. But suddenly in the show, a joker appeared; he made everybody laugh except the queen.
She was very angry, because wanted every show to be classic, and the joker was telling jokes, making funny dances…Suddenly, he felt down the floor catching the curtains and breaking everything around the stage.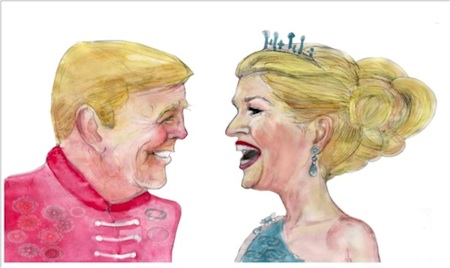 Everybody but the queen left running, she was so, so angry, that locked the joker up in a big cage. Suddenly, the princess, the queen´s daughter, appeared; she was really pretty, had long blond hair and went to visit the joker, when she saw him, said: