Short Story written by: Angel Eduardo Espino A.
Long, long time ago, there was a sad kid living in a small village, he was so sad because nothing made him laugh.
One day, his sister called different jokers and comedians from all over the world, but none of them was useful. The kid was bored of their jokes, until his sister called the best comedian of  the world.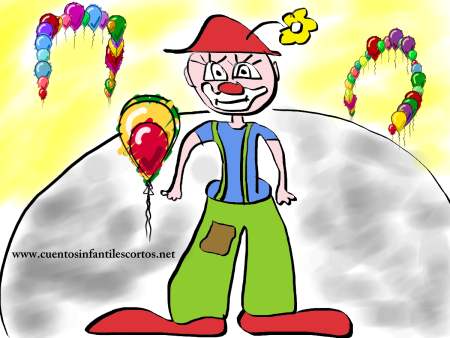 The comedian told him some jokes, but none of them was useful either, finally, the kid pushed the joker, tired of his jokes, and he fell inside a trash can being wounded.