Short Story written by: Gentil
Once upon a time something incredible happened, and it all began with a man was sat on a stone in the middle of a road all alone. He was called Aquiles and he looked very sad. He had no friends and it seemed like nobody cared about him. He had never had a friend.
Neither did he have parents or brothers or sisters, so life for him was very difficult. He thought that nobody would miss him.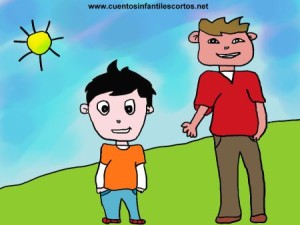 But one day he realised that he wasn´t alone. There was a young boy staring at him. The boy was very handsome. Aquiles asked him what he was doing, and the boy said that he was waiting for him. Aquiles, shocked, asked him "But, who are you?"- and the young boy smiled and said:  Continue reading…